As a Christiansburg, VA Photographer, I really want to add value to my community.  One way that I enjoy doing it is by interviewing mompreneurs in our area.  I love doing these interviews and I have more scheduled in the future.  If you'd like to be a part of it, please contact me.
In the last interview, you learned about Amy, a personal trainer.  For this one, we are staying in the same realm of health and I am so excited for you to meet Tricia Foley. I've known Tricia as a client for several years now and I have admired her work ethic and business practices and kept in touch through facebook with everything she does. This lovely mom wears several hats that include Registered Dietitian, teacher, and entrepreneur to name a few. Those are some pretty big hats to wear, right?! I invite you to read about Tricia below and find out what she does and how she balances all of that with being a mom of two (almost three!), adorable little girls.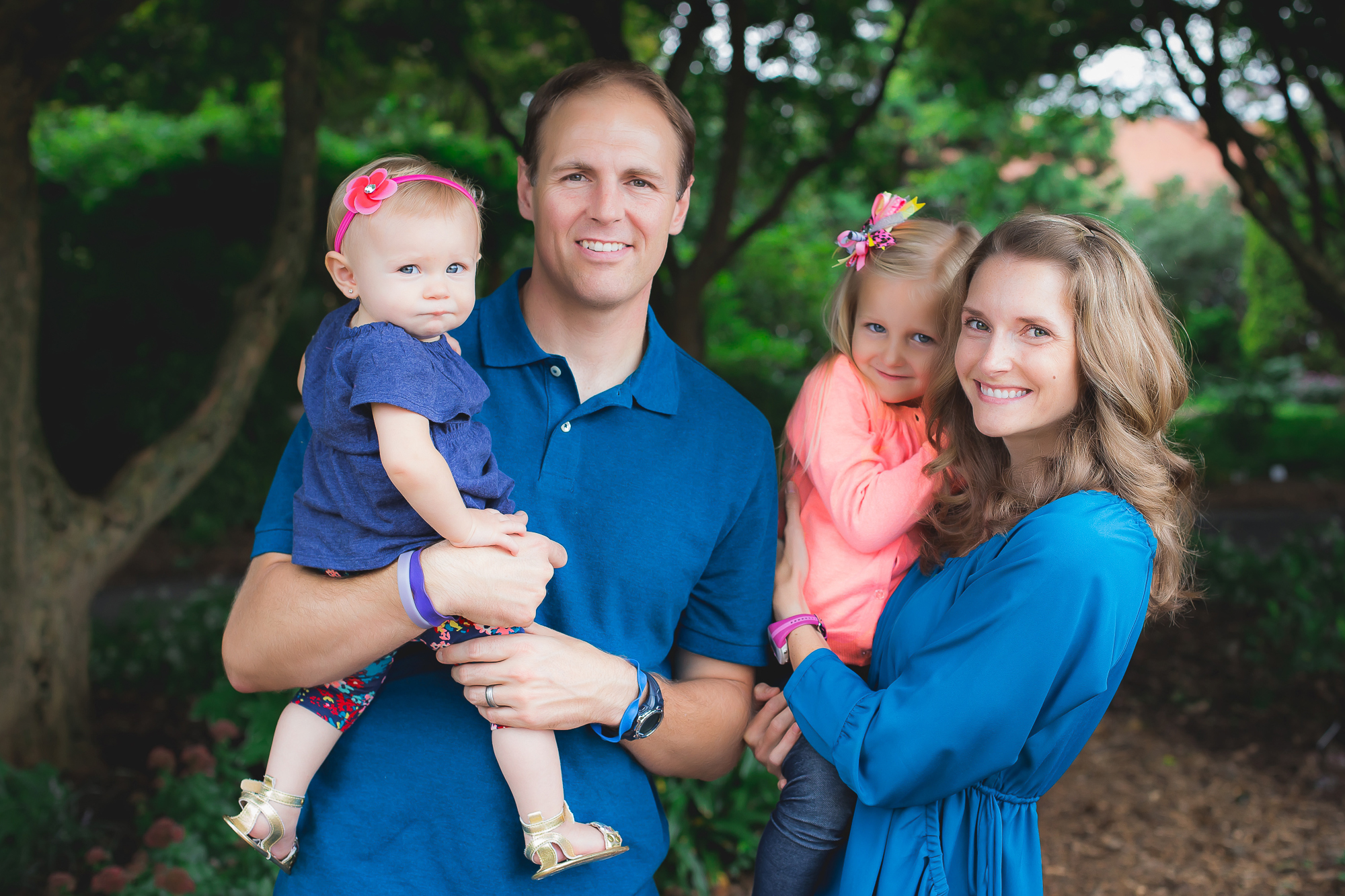 Tell us about your business and what you do?  How did you get into that business?
My business is called Peas and Carrots Diaper Cakes.  Unlike most diaper cakes, Peas and Carrots diaper cakes provide both practical supplies for baby (diapers and a bottle) but also practical information for moms!  Specifically, nutrition and other health-oriented resources.  While pregnant with my first daughter I received a diaper cake. I had never seen one before and thought they were adorable.  I later realized how much of a learning curve motherhood can be.  Diapers are super practical but so is information!  Why not combine the two?  I have a masters degree in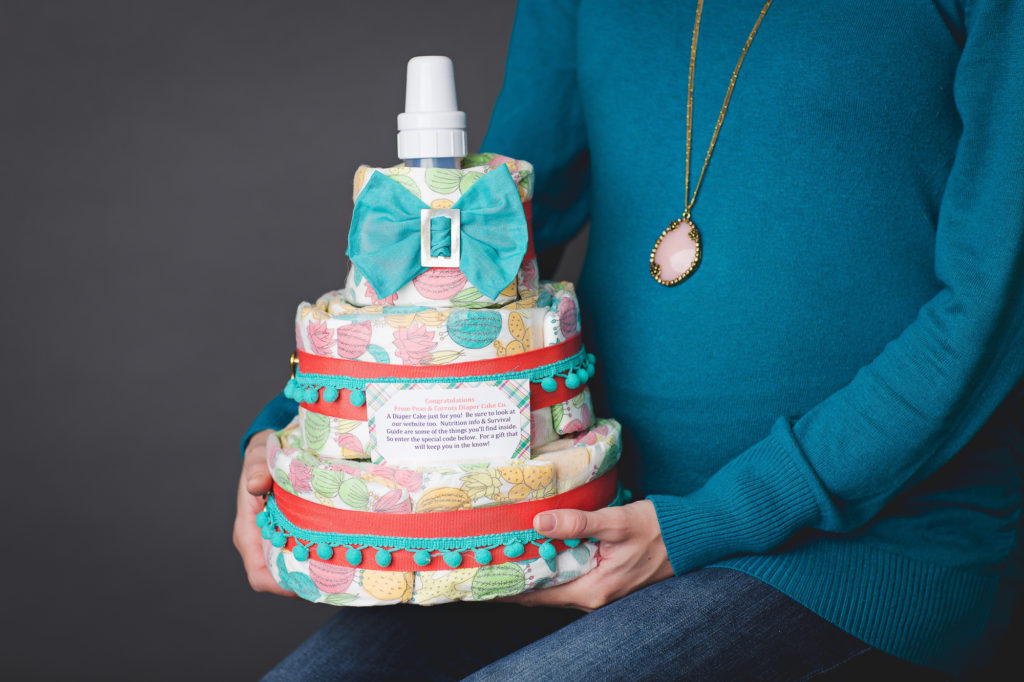 nutrition and have been a Registered Dietitian for 12 years. With my nutrition and fitness background, I thought I could give new moms some valuable resources bundled up in an adorable yet practical "cake".  The diaper cakes come with nutrition information as well as a special access code that allows recipients to access information on our website pertaining to best pre-natal and post-natal care when it comes to nutrition.  We also provide a buyers guide and nutrition blog with a pregnancy and postpartum focus.  We can also add health oriented accessories to the diaper cake like chamomile tea that can be used to soothe gum pain while the baby is teething.
What has been your biggest victory?
I think designing my own website!  I've been really happy with the way it's turned out and feel like it's got lots of good information on it.
 What has been your biggest challenge?
Shipping!  If someone orders a diaper cake out of town it's tricky to make sure the cake is well protected during the shipping process.   It's also been tricky for customers to grasp the concept of our diaper cakes.  Some people don't realize that these are more than just diaper cakes.
 How do you balance being a mom and a business owner as well as your other career?
It can be challenging.  I let my kids "help" with the diaper cakes.  They get excited in the creativity of designing each cake.  I let them lay out the diapers and help me decide on colors too.  This business is certainly a "side business".  I actually juggle quite a bit right now.  I work at a Physician managed weight loss clinic three days a week and also teach at Radford University and Pathway Christian Academy.  I currently have two little girls, ages 3 and 6 and I'm expecting a 3rd little girl in April.

What's a typical day look like for you?
LOL, right now my day revolves around getting the kids ready for school and leaving the house by 7:30 am for work.  If I have an order for a diaper cake then it's usually done on the weekend.
One secret you would like to share that can make another Momtrepreneur's journey easier?
Work at your own pace, especially if you have other responsibilities.  I try not to allow this passion to add stress to my already busy life.  You are the boss and can ultimately control how busy you become.
Please share with us what motivates you?  A favorite song, quote, and/or person?
I always think of the quote "Let food be thy medicine"  by Hippocrates.  It's so true!  Moms need to know how to take care of themselves and their babies.  Nutrition is the foundation of health.  If a mom is nursing, she is passing down the nutrition to her baby from the food she is consuming.  It's important to make sure mom is getting what she needs.  Also, making your own baby food is easy!  I love using a whole foods approach.  I think many moms feel overwhelmed and don't know where to start.  They end up buying commercially made baby food that unfortunately can have a lot of additives.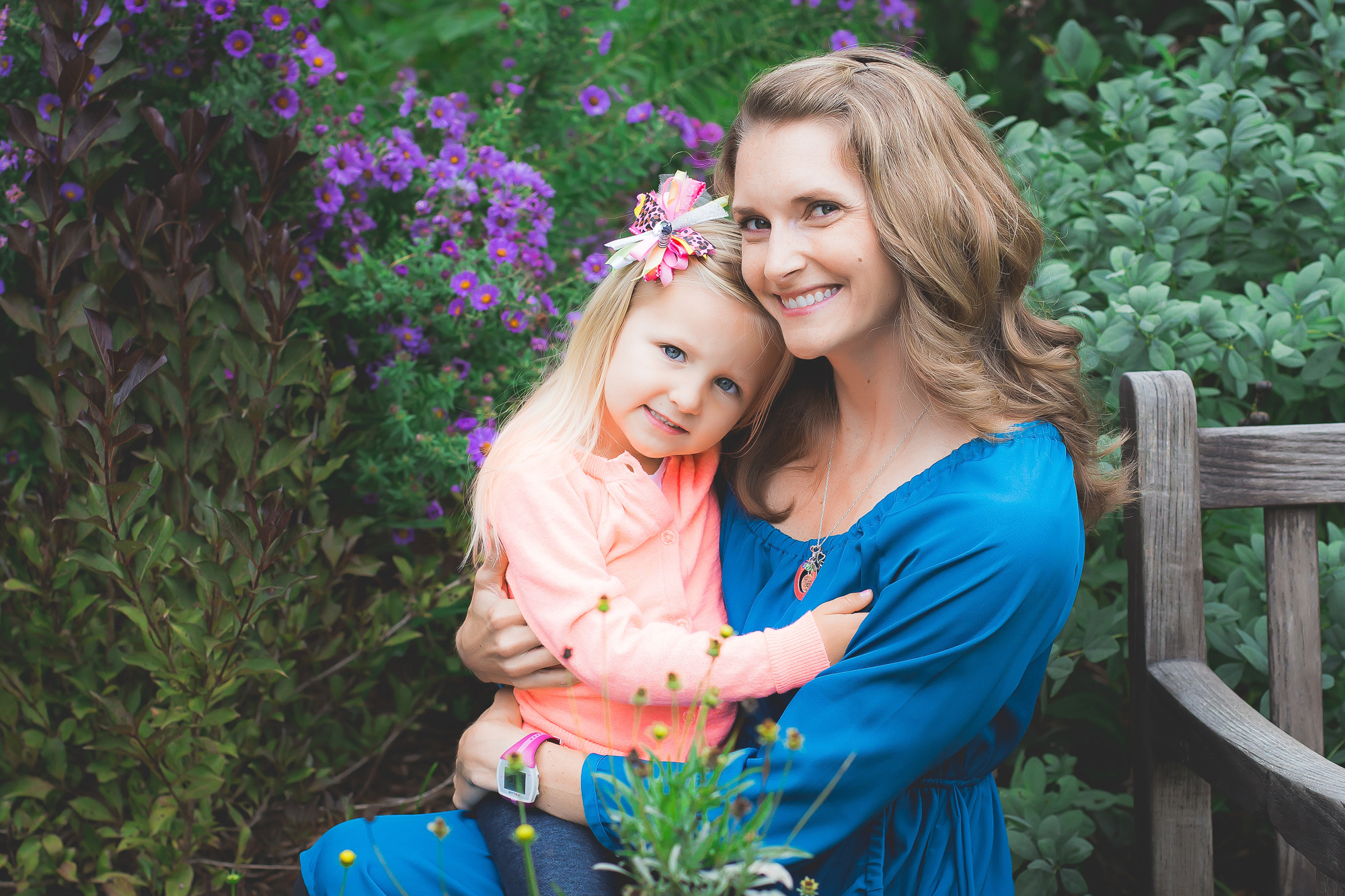 What's the one thing you want your children to remember about you?
That their mom loves them and wants the best for them (even if that means eating their veggies ;0)
If the readers would like to connect with you, what's the best way to do that?
You can contact me through our website: or via email tfoley@weighstation.net