Parenting is hard.  It's the hardest thing that I've ever done.  And if I do nothing else with my business and this blog, I want to be a real person.  So I'm sure that anytime I write a personal post about parenting, it will start out with "parenting is hard."
Sometimes I have it together and sometimes I'm not even close.  It's really a balance between the two.  And this week, and today especially, was no different.

In true mom fashion, I wait until the last minute to pull together a costume for Dr. Seuss character costume day at school.
When did I find out about it?
Oh, a couple of weeks ago.  Don't judge.
But yes, last night after running various places, working, and being up since 4:45 AM, I drove to Wal-Mart at 8:00 PM for a yellow shirt.
In my defense, I thought we already had one.  Cooper wanted to be "Sam I am", so he needed a yellow shirt.  You can't be Sam without a yellow shirt, so off I went.
I had full intention of cutting out a paper hat with ears for Gavin.  Because he told me two weeks ago (when I asked him what he wanted to be so that I could plan ahead and not wait until the last minute *eye roll*) that he wanted to be Horton from Horton Hears a Who!
So I searched Pinterest and saw that I could easily cut out some ears and wrap paper around his head.  Awesome!  And done.  Easy is most of the time how I like to roll.
But….in Wal-Mart, inspiration hit!  Oh…I love it when that happens.
For some odd reason that I assume has nothing to do with fashion, in the women's hat section, they sell solid color caps.  And guess what.  They had a gray one!
I had a plan!  And it was NOT Pinterest inspired.
(how I felt…)

I picked up a few other things that we needed because it seems we are ALWAYS out of or about to run out of something.  This time; eggs, bread, and…. like $60 worth of other groceries.  Seriously?!  How does that happen and why do items add up so quickly!?  UGH!!
I came home and worked on the costume a little bit before heading to bed around 10:00 PM.   I.  was.  tired.
Apparently, so tired that I slept through my daughter calling my name during the night.
Daughter: (In a sad/needy voice) "Mommy, I yelled so loud for you last night and you never came.  My throat hurts so bad."
(how I felt then…)

And there's the parenting loss – I have to balance it out, right?!
But let's get back to the win, ok?  It's way more fun.
Bam!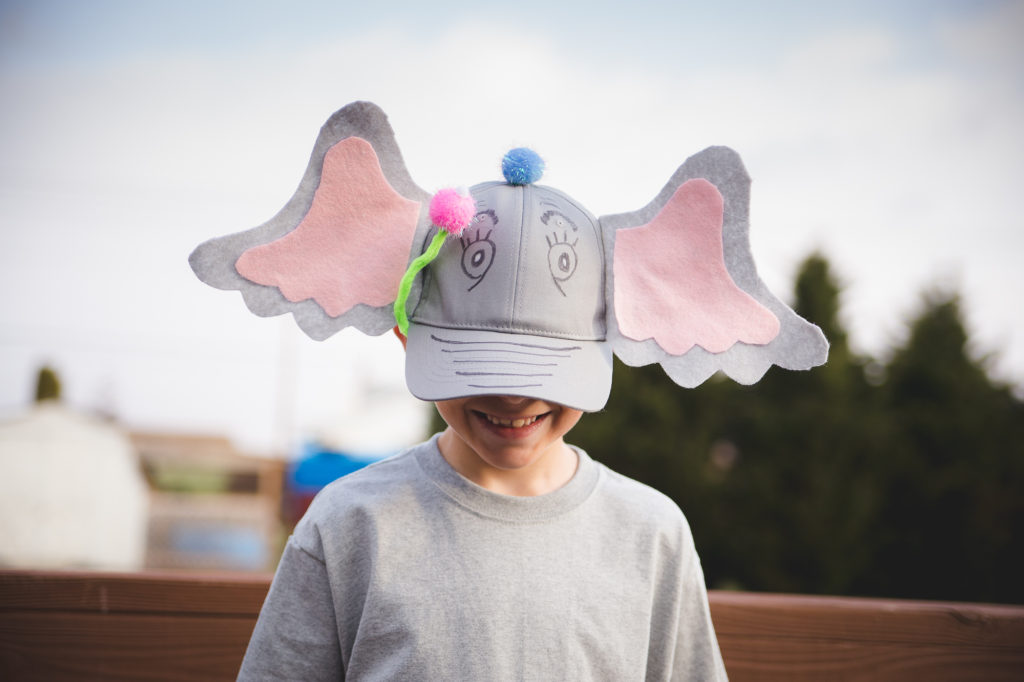 Yes, I know it's not much, but you know what?!  I. am. proud.  I bought felt.  AND I busted out the hot glue gun.  AND those eyes…I did that free-hand.  So take that!
And you know what else?  I am going to pin the blog post on Pinterest so that I am help inspire other moms to be this awesome.
It's really the least that I can do.
Now, if one of you Pinterest moms reads this and thinks of a way that I could have EASILY (note the word easy) made his ears stand out on their own, let me know!  Oh, and you're welcome for the idea.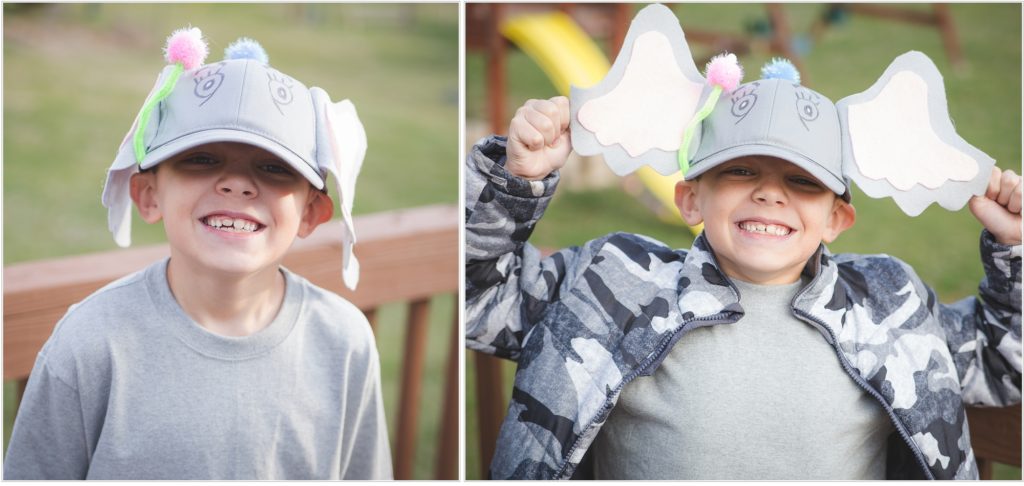 But you know what?  I am not even done because I have a Silhouette Cameo.  And I even used that for kid number three.  Because he can not be out done.
So BAM…AGAIN!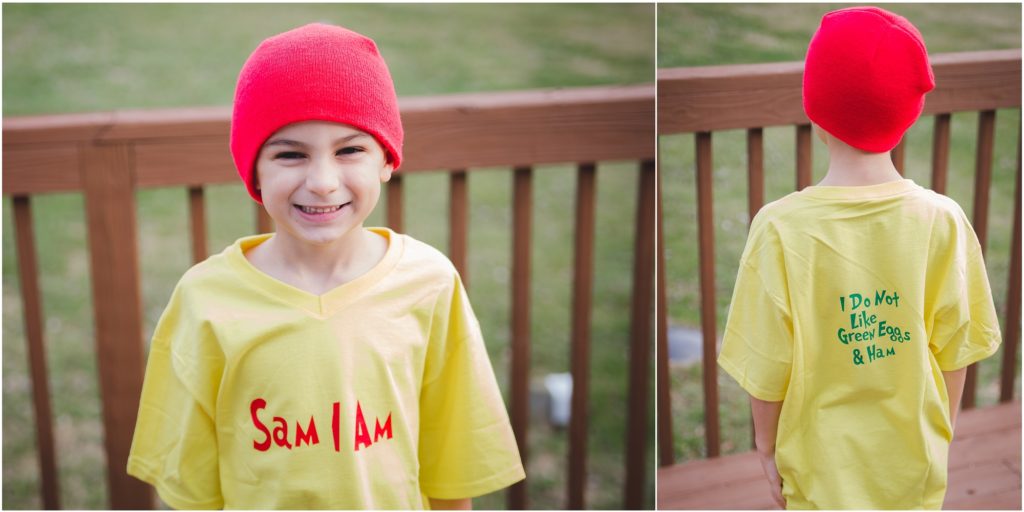 He refused to wear his sister's white leggings, so instead he wore his pants and a pair of my socks pulled up to his knees.  He was so happy…that silly kid.  We just worked with what we had.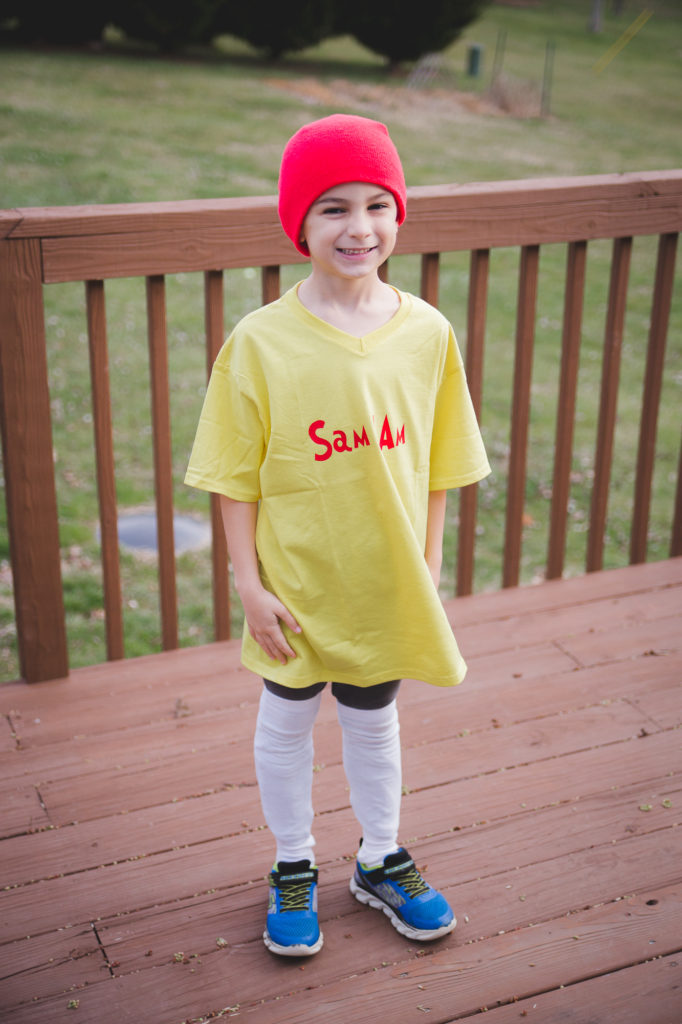 The boys were both happy.  I was able to help my daughter feel better and get ready for school.  My office floor looks like this…but WHATEVER.  I'm feeling pretty good today.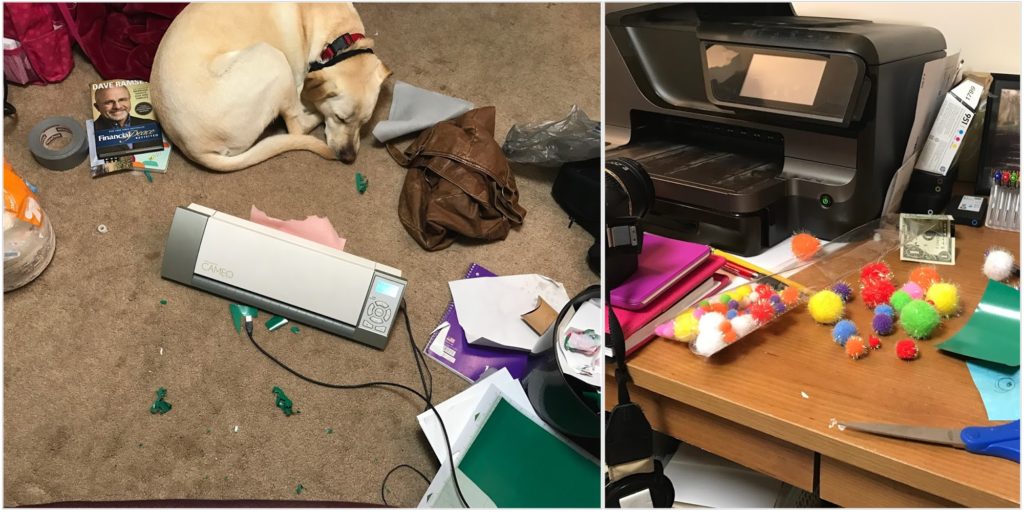 I like getting crafty from time to time.  I don't know why, but it makes me feel like I'm winning just a little bit at this parenting thing.
I even put together a little video of their photos because I was feeling extra "go-getter-ish" today and because I just love Dr. Seuss.  I got my kiddos to say a little quote in the video too, so it's extra adorable.
I'll leave you with my favorite Dr. Seuss quote.  The man was truly a genius.  What's your favorite quote?  Let me know in the comments.

Like what you see and want to stay connected?  Sign up for my monthly newsletter.  I promise no spamming.