There's just nothing better than a hometown place that adds a certain flare to everything they do.  That's just what The Radford Theatre in Radford, VA does to the regular movie-viewing experience.  Every time our family visits we leave with smiles on our faces.  As a New River Valley Photographer, I want nothing more than to provide folks with an amazing experience,  and a way that I like to do that is by highlighting our local treasures and small businesses who are doing just the same.
We've attended several movie events at the Radford Theatre and we love more than anything how much fun they add to the traditional movie experience.  Now, I haven't done much research, but this has to be a rare combination.  Several times a year, the Radford Theatre, puts on a fantastic live show before a popular movie showing.  In the past, my family has attended Lego, Marvel, and Disney movies and we have nothing but rave reviews.  This past weekend was nothing different.
We went to see Beauty and the Beast but got so much more with the pre-show local entertainment.  Before the show even started, there was a green screen set up in the lobby that invited patrons to have their photos with beautiful Disney princess.  C'mon, that's a day-maker for any little princess in training.  My daughter and I took the time to pose!  (Sidenote, I sure do miss those days when she dressed up in her Disney Princess dresses.  It's a no-go now and that makes this mommy sad.)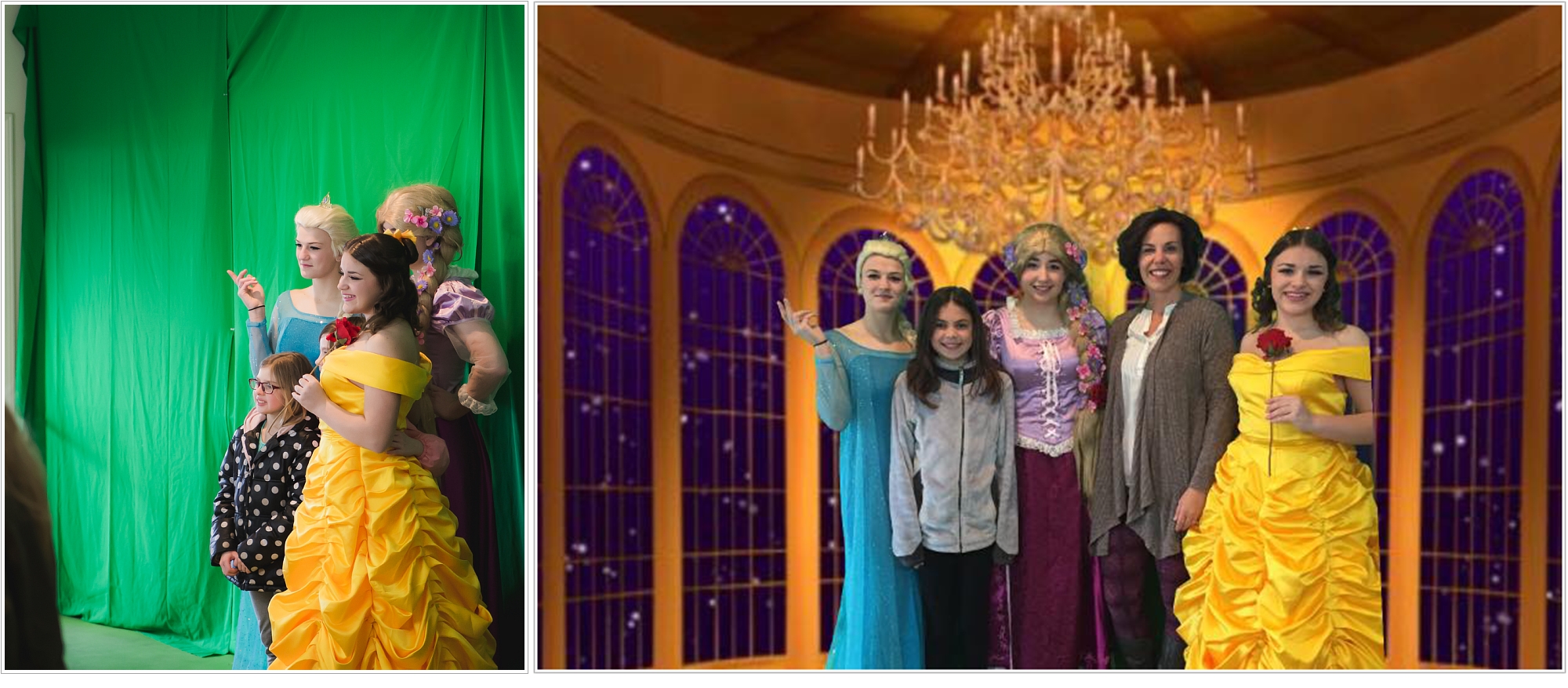 Movie-goers were encouraged to dress the part.  And don't people of all ages love a good opportunity to dress-up?  The little details added around the theater lobby helped to set the stage as well.  There was even movie-themed art available for purchase from local artists that decorated the lobby.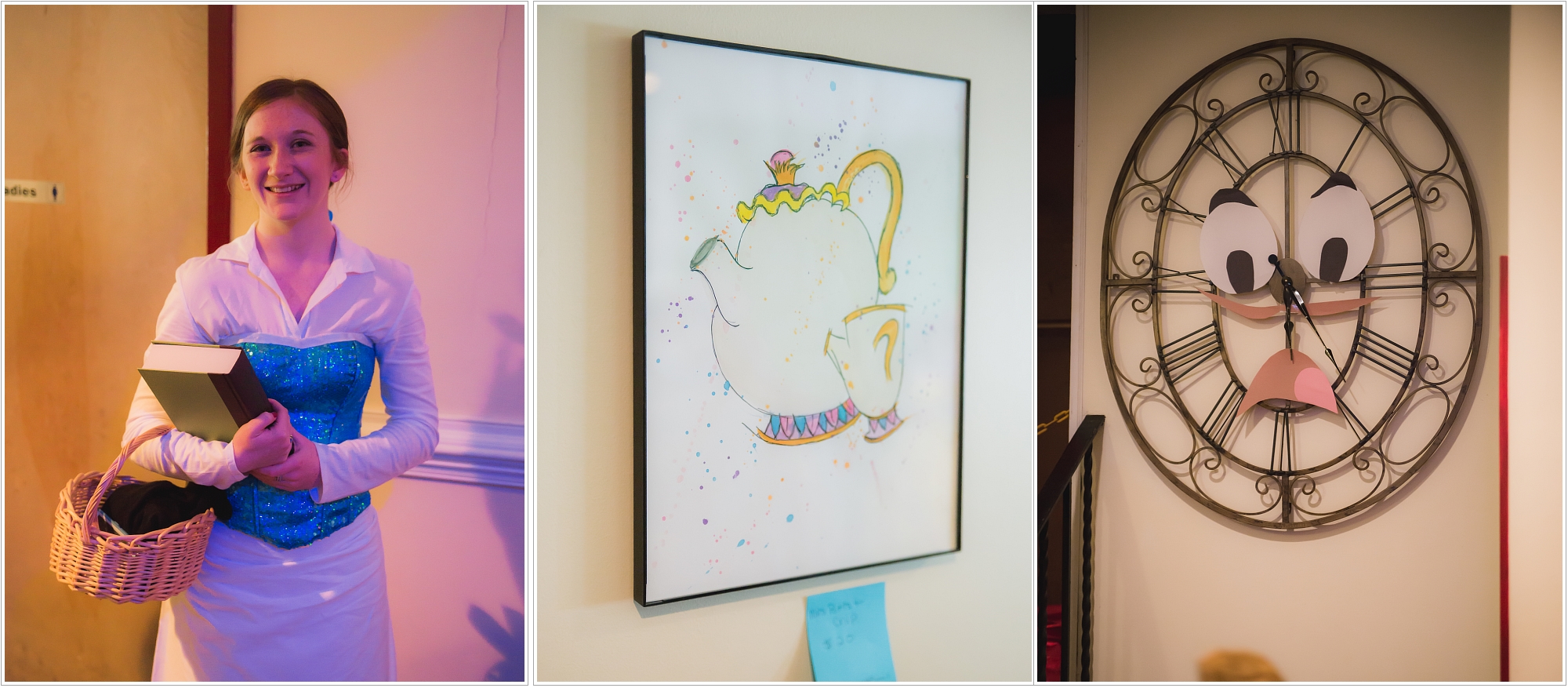 They provided a local artist who painted adorable movie-themed art on little faces.  Here is an image of my daughter and her teapot.  She was super excited.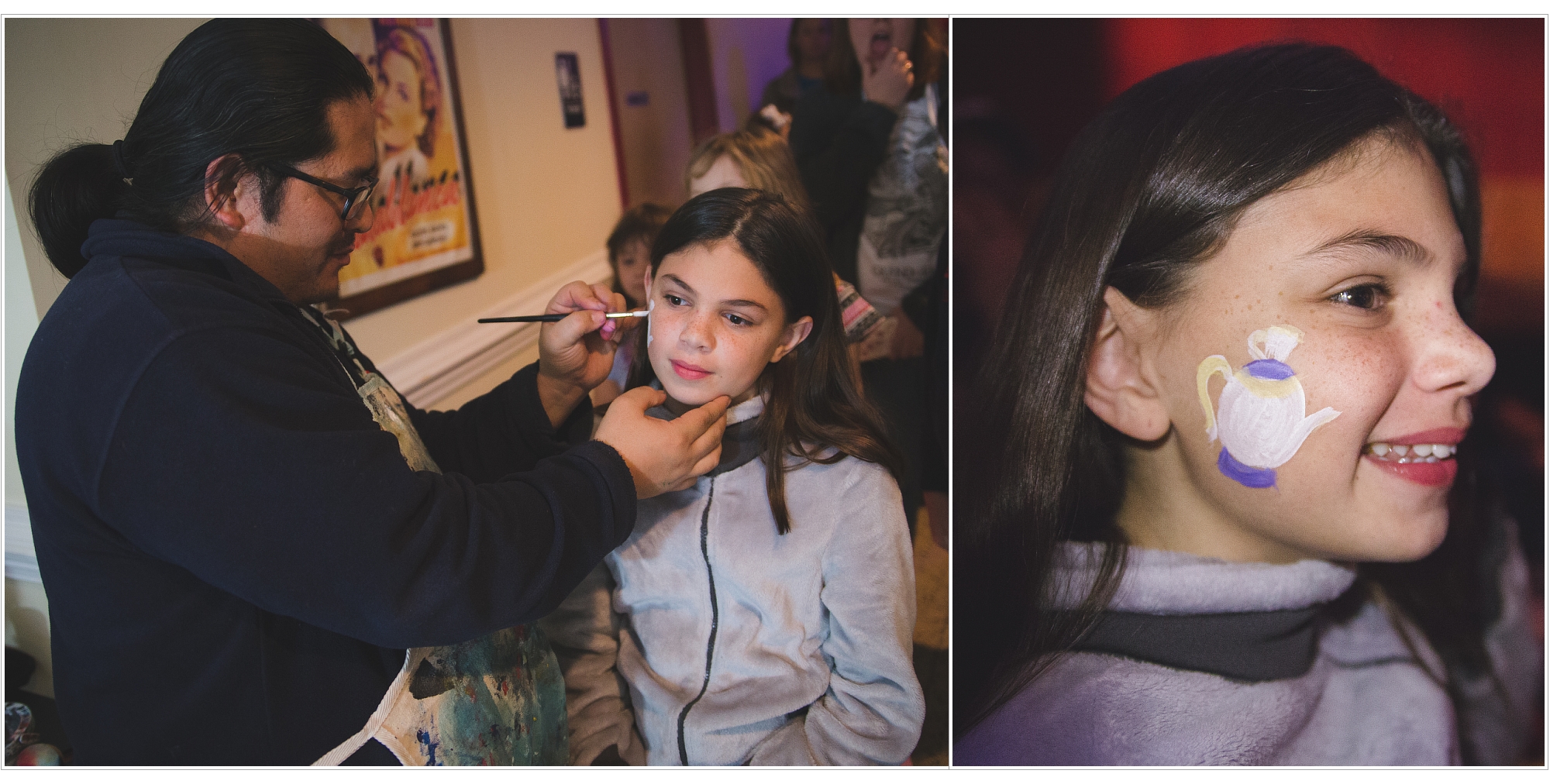 All this fun could happen while patrons waited in line for their snacks at the concession stand which were served by none other than Aladdin (who also happens to be the owner and operator of this amazing establishment.)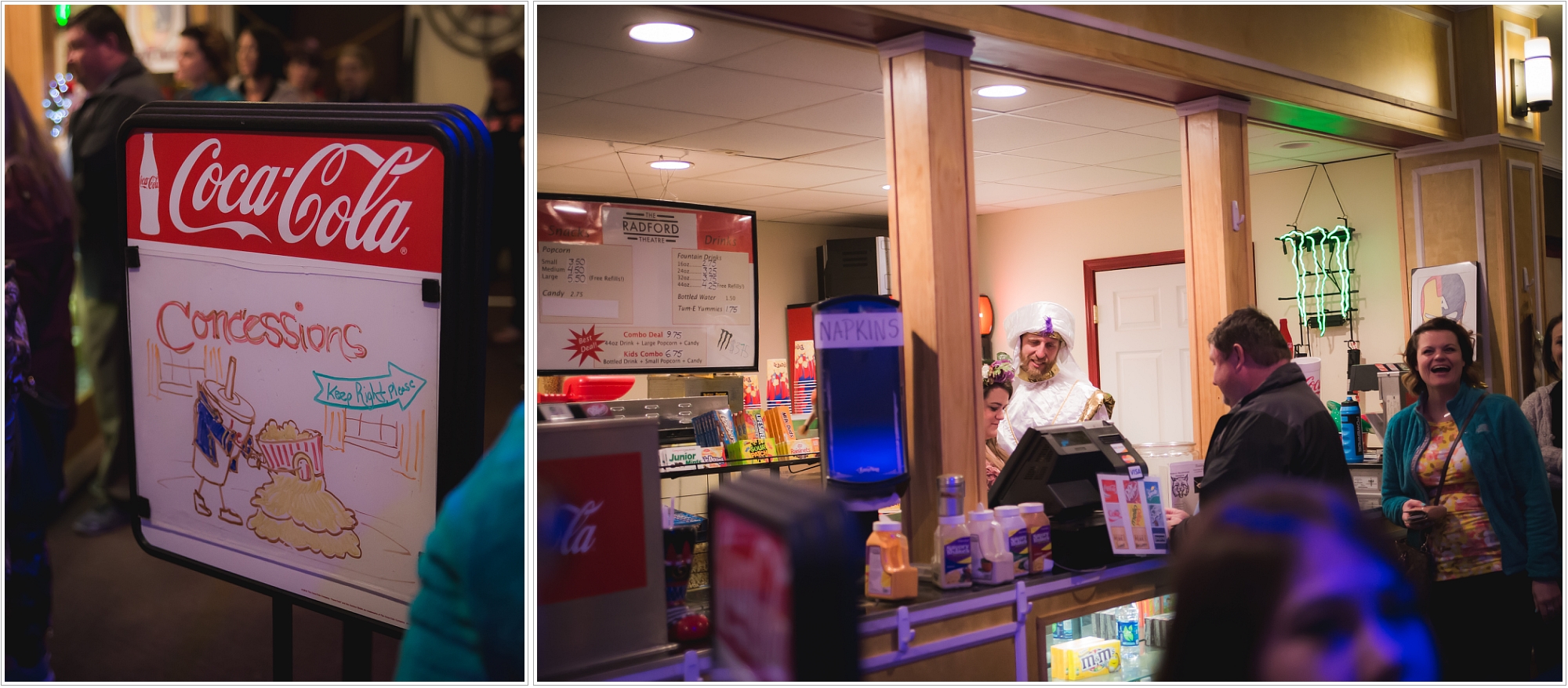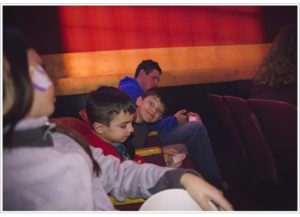 Let the Show Begin!
So before the movie began, there was a live show with performances by Ballet with Ms. Rachel, Michaela Perdue Performance Art, Cydeshow Cy, a sing-along with Elsa, and the Beast even participated in the fun.  It. Was. Adorable.  And when you drag two little boys along to see a Disney Princess movie, having a guy who swallows swords there, definitely makes it more enjoyable.  I even caught my son singing along to "Let It Go"…which made my heart smile.
Here are a few highlights of the show:
[pp_gallery id="488″ style-id="4203016d-a96a-4916-967e-36359fc2d392″]
In the end…
Our family had a fantastic time and we even snagged a funny photo with the Beast on the green screen after the show.  The Radford Theatre took these photos and posted them on their facebook page later in the weekend giving folks the ability to download them from there.  That's just one last extra touch to make the experience even more amazing.
Thanks again, Radford Theatre for showing my family a great time and for giving our community experiences to remember.
Have you ever been to The Radford Theatre?  Talk about it below and give them some praise.  Every business owner loves to hear great things about their business!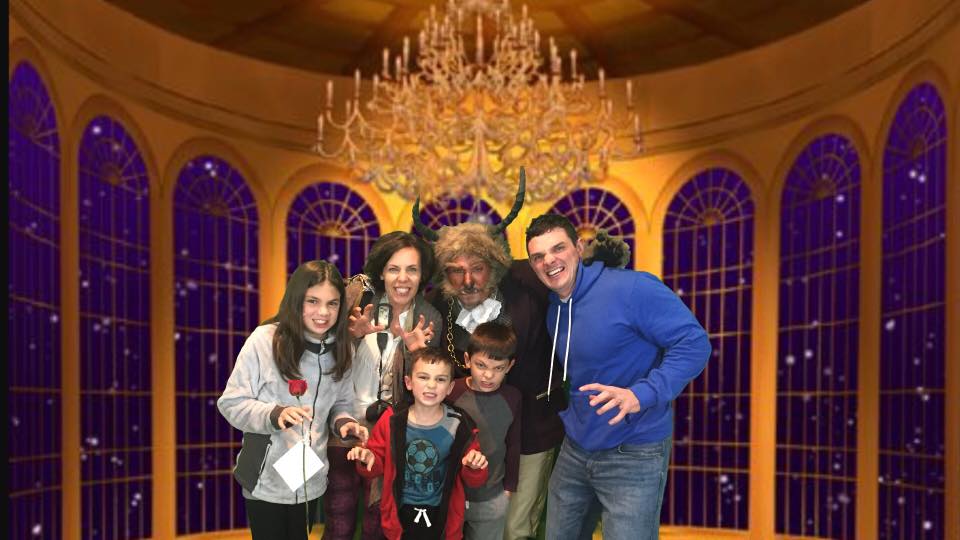 Like what you see and interested in staying in touch?  Sign up for my monthly newsletter that contains information about specials as well as highlights from our area.
Would you like to purchase these images?
Great – I'd love for you to do that and feel free to share.  You can purchase digital downloads from my store.