What Happens In Vegas Doesn't Always Stay in Vegas
Being a solo entrepreneur means that I don't have any co-workers. That can be amazing in some ways and pretty sad in others.  I adore people and I love bouncing ideas off others.  So the remedy for that, is to attend a photography conference. Recently, I invested in an online business course for photographers.  The course taught me so much about the business side of photography, but I gained more than I ever thought imaginable from the entire experience.
I have "co-workers" now!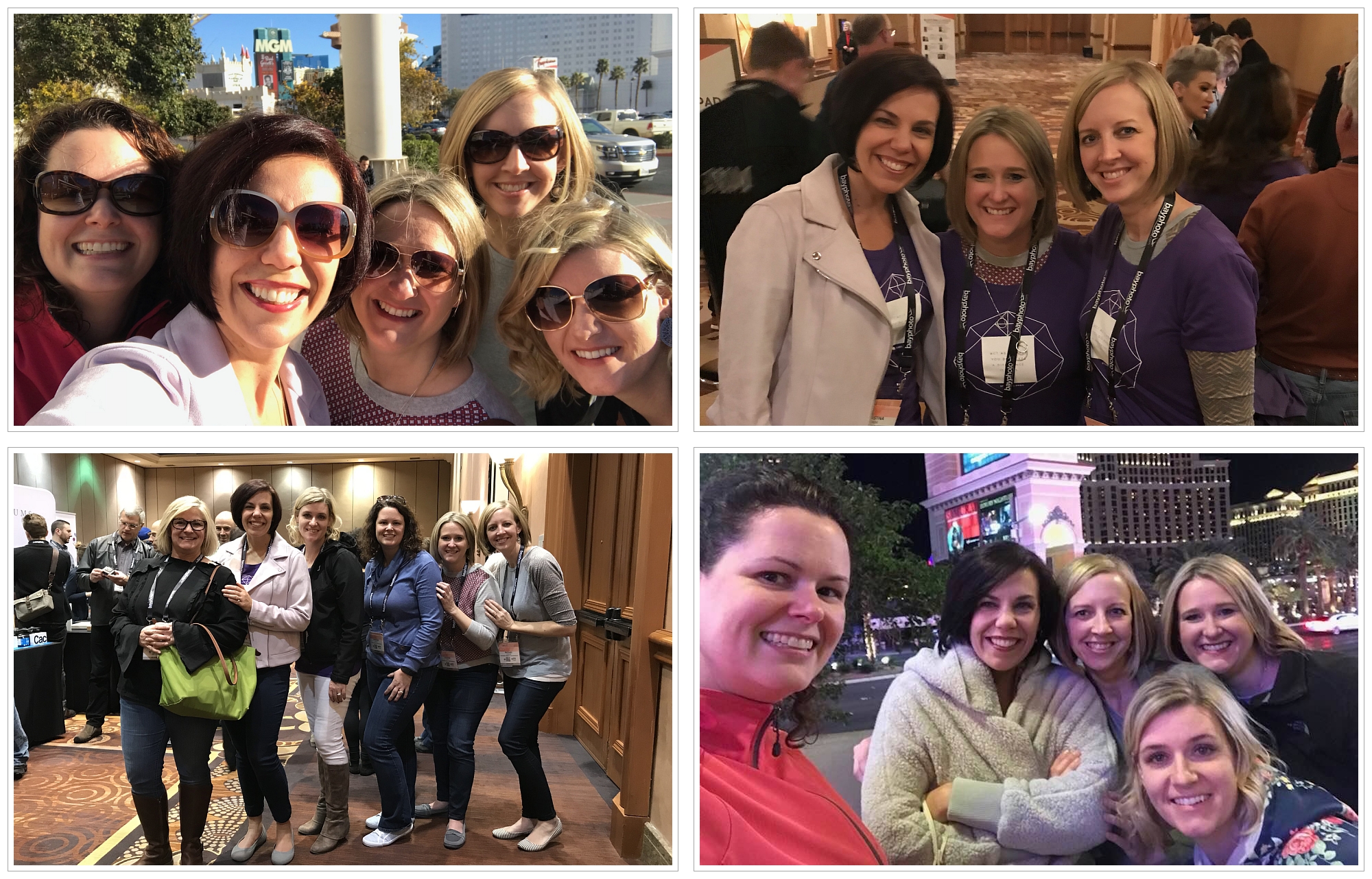 No, these folks aren't in my company, but they are doing what I do.  They experience the same struggles and I can't express the pure relief that I find in knowing that someone else knows what I am going through in my business.  Many of these new co-workers have become online friends.  And recently I got together with a few of them in person.  And now my "online friends" and "real life friends" too. You guys, they have legs! I met them in person instead of seeing them sit in front of their desks.  I mastermind with these women in conference calls and chat on Marco Polo, but wow, hanging out in person was the icing on the cake of a wonderful conference.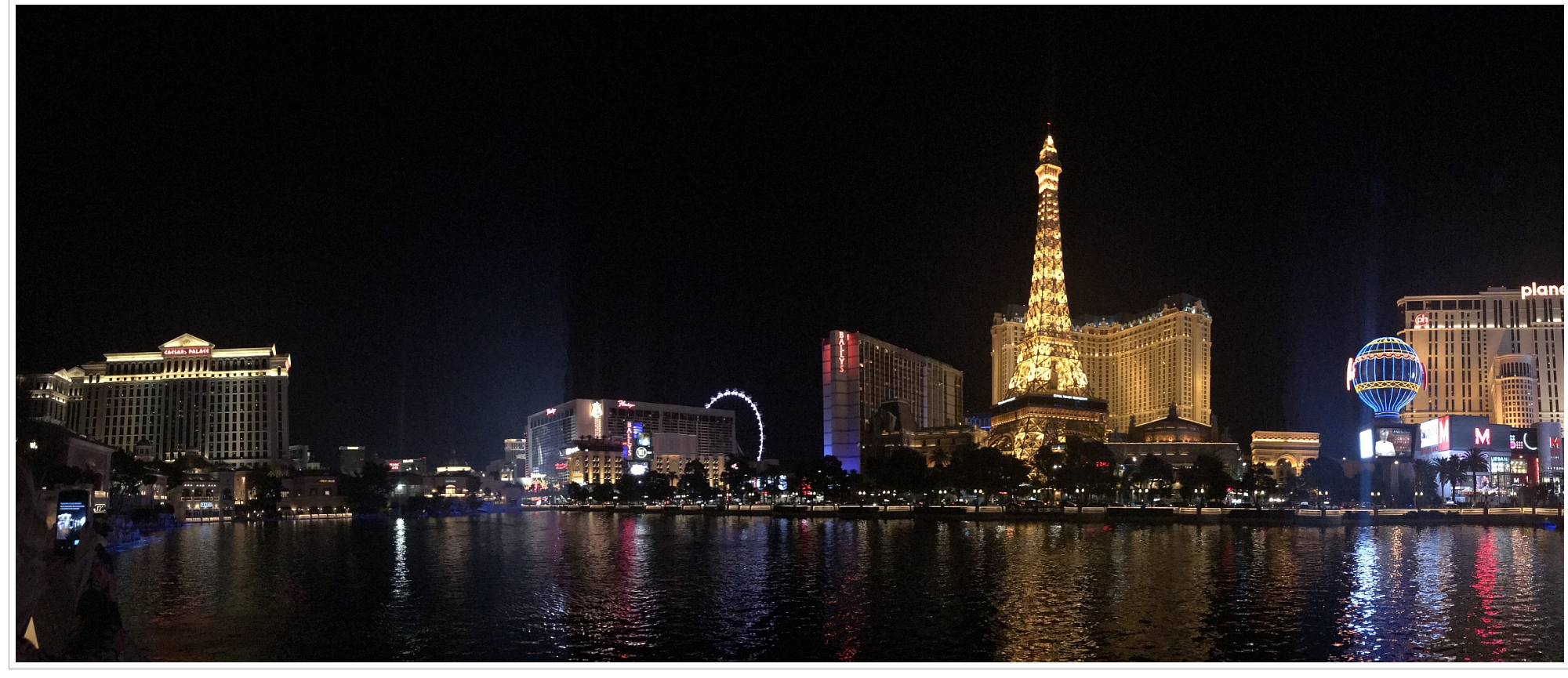 Attending the WPPI Conference
We attended WPPI, a conference for Wedding and Portrait Photographers.  I had an absolute blast.  I met some big names in our business and I had the opportunity to learn from them.  These are people whose work I drool over and actually learning from them was a dream.  The time flew by, but it was truly amazing and I can't wait to do it again.
Name dropping some of the fabulous photographers and marketing geniuses may not mean much, but if you're a photographer, you may be wetting your pants over some of these photos. (Julia Kelleher, Sarah Hill, Peter Hurley, Emily Lucarz, Kelly Brown, Nate Grahek, and Dave Black) And you're probably jealous that I got to have short conversations or even HUG some of my icons.  If you don't follow some of these fine people, you should.  They are elevating our brand and really doing great work.
I wish that I was sharing more than cellphone photos for many of these, but honestly, we walked so much and carried notebooks and other things, it was just easier to pop that little device out than tote around a big camera, so try not to judge me too harshly.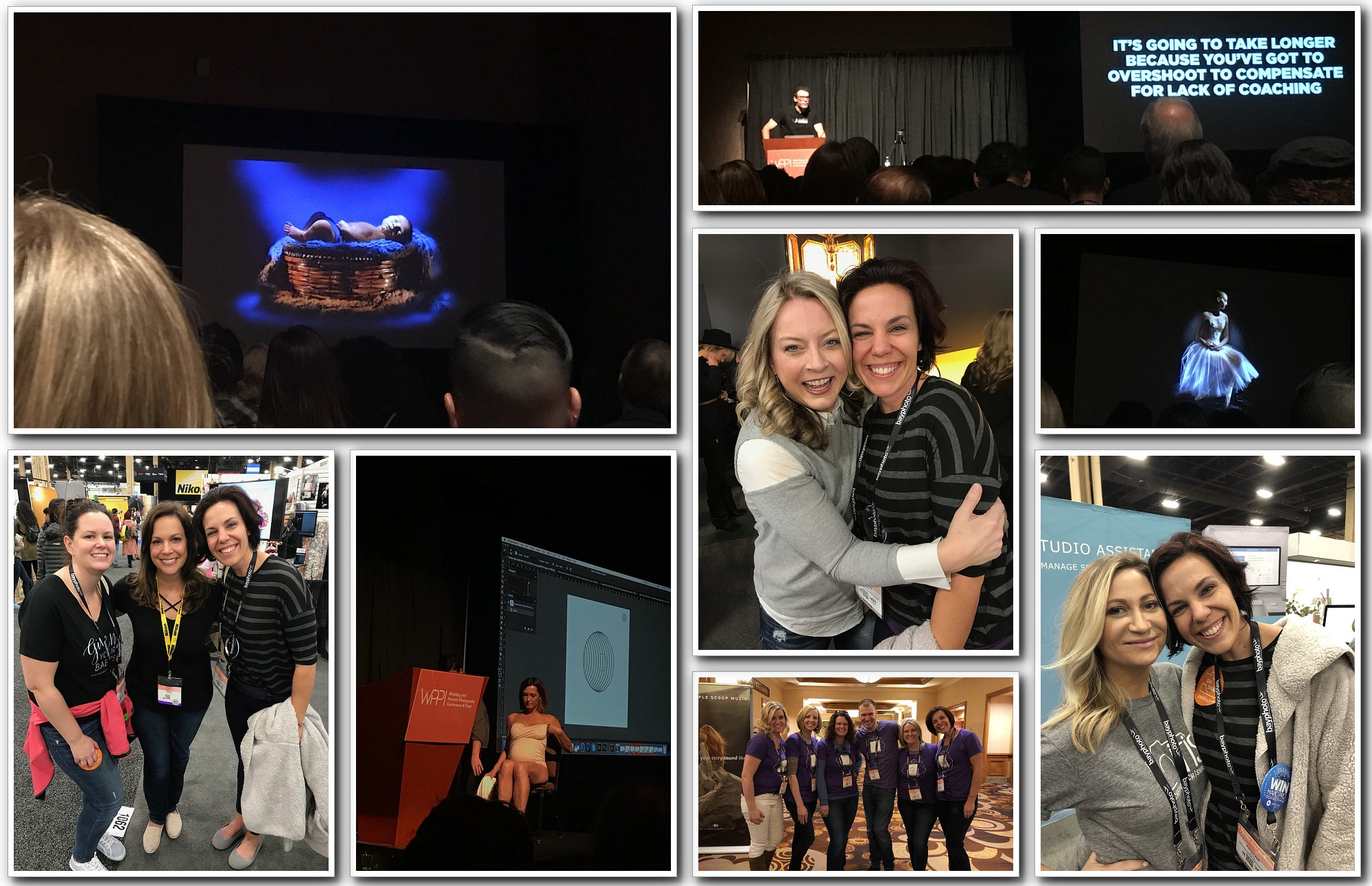 What I learned
Lighting was a huge part of this conference.  We talked a lot about different ways you can light your subject – inside and out.  And I truly learned so much.  My mind was absolutely BLOWN in David Black's course on light painting.  I have some new equipment coming soon – Yay! I couldn't help myself after seeing it in action.  And if you'd like to follow along as I practice, make sure to join my Facebook group.  That's where I will post all the experimenting.
And if you are following me on Instagram, maybe you got to see some of the fun photos of my trip, but one thing that I didn't share was the Expo – it's a trade show for all sorts of photography goodness.  And if you're at all excited about gear, it was heaven.  Oh. My.  It was amazing.  As a photographer in Christiansburg, VA, I not only get to take beautiful photos of you and your family, I get to print those photos and make them amazing works of art.  And trying to find what works best for my business and style is no easy task.  I have to purchase samples and try to make sure I am getting what I need and love for my clients.  All of that was here at this conference and I was able to touch it and take notes on it and figure out how to make it work in my business.  That was worth the entire trip! I can't wait to share my new finds!
A Few Suggestions and Thoughts if You Plan to Attend a Photography Conference
Obviously, this was a blast and a dream for me. I'd love to give you my thoughts and suggestions for attending a conference and also what I learned from this one.  The only way that I can really make that happen is by doing it randomly and not telling a story about each one.  There's no need to make this super long, so in random order…my thoughts:
There is no cute shoe comfortable enough to make it ok to walk through multiple hotels and all around the conference.  Next time, I will suck it up and choose comfortable over cuteness.
You can smoke in Las Vegas in the casinos.  I didn't love that part at all because you have to walk through a casino to get to anything.  I also visited Vegas for the first time ever and didn't even gamble once.  Instead, I spent more than my fair share of money food and coffee.
Make sure you have a friend when you go.  There was no way, I would have made it through that city without these girls.
Do everything you can at the conference and soak up all the knowledge and then have at least a day to explore.  I didn't do that, and I wish that I had.
Plan some time on your trip to chat business with your "co-workers" and then when you get home, make a file to brain dump all the information you can and let them help you fill in the gaps.  We set aside time to really talk business and learn from one another.  We were able to give suggestions and work out some of our own kinks.
And if you're going with other photographers, schedule some time to do headshots for each other.  The weather was not our friend and it was actually cooler in Las Vegas than it was in Virginia – that was a bummer, but we were able to take a few photos of each other and now we each have a nice updated headshot.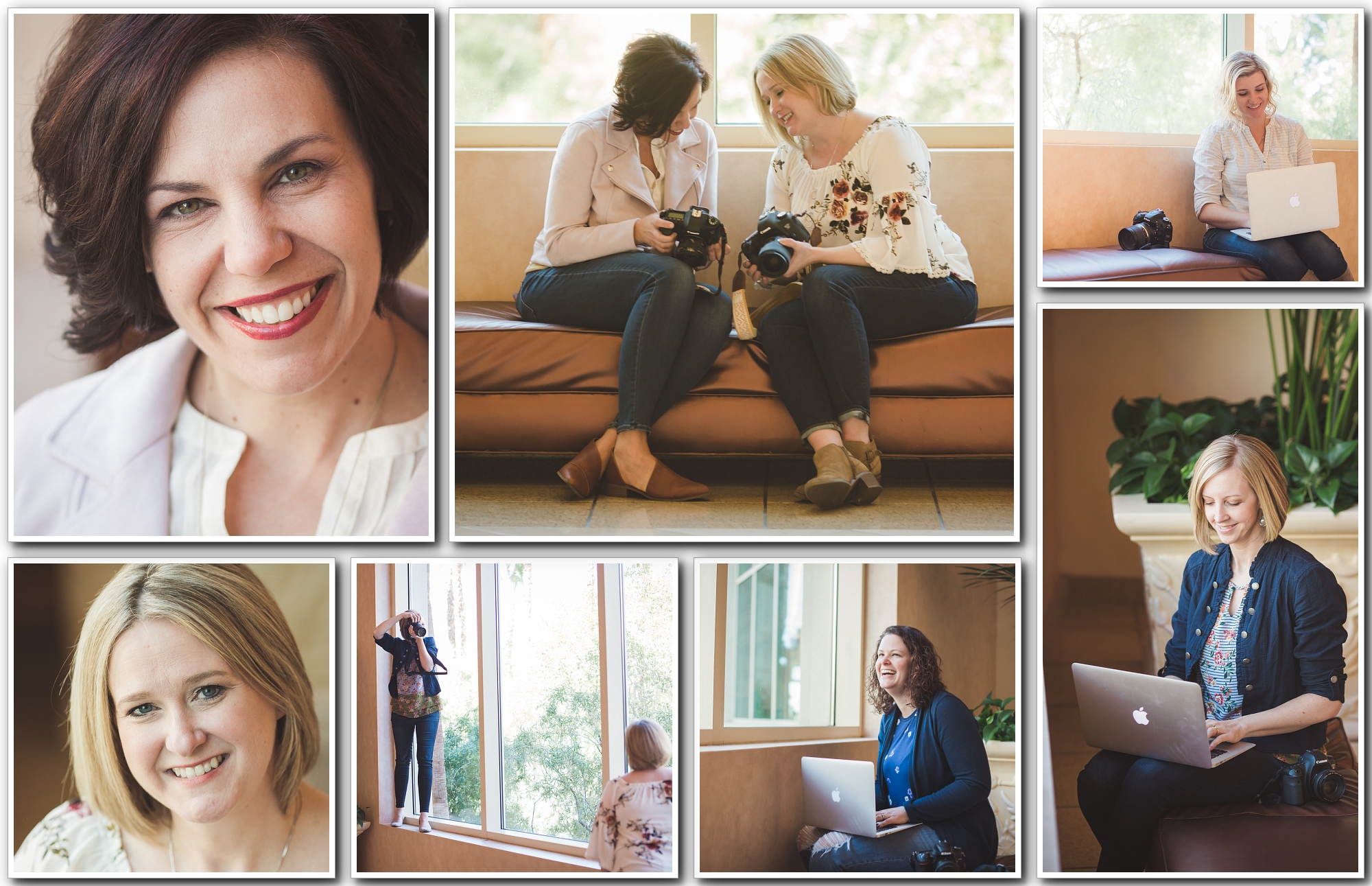 All in all, it was amazing.  I would say that I am definitely a person who likes to experience different places and things.  We've conquered WPPI and now I can't wait to hit up another conference.  Learning with like-minded individuals and those who excel in our field was amazing.  One of the speakers had just had a session with Harry Connick Jr last week.  Seriously. #goals
Now, I'm off to make plans to implement my new found knowledge and I can't wait to use it to serve you better.